Bali Luxury Villas for Sale – Bali Real Estate
With so many luxury Bali villas for sale, you're sure to find a luxury option that works for you. As you can see by browsing the homes listed on our website, luxury is easy to come by in Bali, and that's vital for many buyers. We feel that we're best positioned to help you find the guaranteed luxury that you're searching for as you prepare to purchase in Bali. There's no need to accept second best when you could instead work with us to find the ideal home for you. We are ready to find the Best Bali Real Estate properties that suits your needs.
Stunning Bali Villas for Sale
We have plenty of Bali luxury villas for sale, and they all offer something unique and exciting. Even if you're not sure where to buy a villa in Bali, we'll help you with that by showing you what's out there and discussing the options with you. Bali is home to some of the most impressive villas you'll find anywhere in the world, so you certainly won't be short of options as you search for that dream home.
An Understanding of How to Buy a Property in Bali
We've been doing this for a long time, and our experience means we have an excellent understanding of Bali villas and how to buy a villa in Bali. It's this understanding that can be of real value to you as you aim to make a purchase. So if you don't have much knowledge of Bali villas and what the buying process is like here, you should work with us because we can offer you the expertise and understanding that you might currently be lacking.
Knowledge of the Local Market
If you're reading this, you probably already want to own a villa in Bali. But we understand that you might not have a thorough understanding of the local Bali property market here. That's where we can step in and assist you. If you're wondering how much is a villa in Bali or where the best spot to buy right now is, we'll answer those questions and make the whole process clearer and more comfortable for you. It's our in-depth knowledge of the local market that makes this possible.
Villas in Bali for Sale
There are plenty of villas in Bali for sale and the demographic such as Canggu and Seminyak is ex-pat oriented, while Sanur, Jimbaran, Denpasar and Bukit area has a more local demographic of residents and mixed marriages. It's important to know what demographic you like to be in and what to expect from the local community. Bali Luxury Estate helps you on this process while looking for Villas in Bali for sale.
Types
Freehold
Leasehold
Long Term Rent
Categories
Hotel
Land
Resort
Villas
Cities
Bukit
Canggu
Cemagi
Denpasar
East Coast
Gianyar
Jimbaran
Kerobokan
Klungkung
Kuta
Legian
Nusa Dua
Pererenan
Sanur
Seminyak
Tabanan
Tulamben
Ubud
Areas
All
Amed
Babakan
Balangan
Batu Belig
Batu Bolong
Beach Side
Beraban Beach
Berawa
Bidadari
Bingin Beach
Buwit
Cemagi
Cendrawasih
Denpasar
Dreamland
East Coast
Echo Beach
Goa Gong
Kaba-Kaba
Kedonganan
Kedungu
Kelating
Keramas Beach
Kerambitan
Ketewel
Klecung
Kubu
Labuan Sait
Nelayan
Nusa Lembongan
Nyambu
Nyanyi Beach
Oberoi
Padang-Padang
Padonan
Pandawa
Pandawa Beach
Pecatu
Pejeng
Pererenan
Petitenget
Renon
Saba
Sanur Beach Side
Seminyak
Seseh
Soka
Tanah Lot
Tanung Benoa
Tegal Cupek
Tiying Tutul
Tuban
Tulamben
Tumbak Bayuh
Uluwatu
Umalas
Umalas Bumbak
Ungasan
Price High to Low
Price Low to High
Newest first
Oldest first
Bedrooms High to Low
Bedrooms Low to high
Bathrooms High to Low
Bathrooms Low to high
Default
IDR 24,000,000
Per are per year
Land for lease in Bingin, close to Pecatu Graha golf field and only a 7-minute drive to Bi
[more]
Land for lease in Bingin, close to Pecatu Graha golf field and only a 7-minute drive to Bingin Beach. The Internati
[more]
IDR 44,500,000,000
Hak Milik / Freehold
Presenting an exclusive listing in the heart of Canggu, this luxury villa epitomizes coast
[more]
Presenting an exclusive listing in the heart of Canggu, this luxury villa epitomizes coastal living with panoramic
[more]
IDR 15,000,000,000
Hak Pakai / Freehold
This Traditional Wooden Style Villa in Batu Bolong is now available for sale with Bali Lux
[more]
This Traditional Wooden Style Villa in Batu Bolong is now available for sale with Bali Luxury Estate Located in the
[more]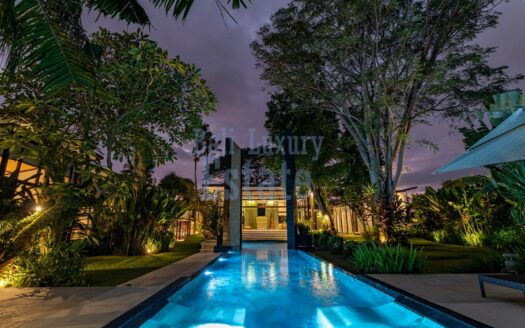 IDR 41,200,000,000
Freehold
This Exquisite Bali Villa in Canggu is now for Sale with Bali Luxury Estate Embrace the pi
[more]
This Exquisite Bali Villa in Canggu is now for Sale with Bali Luxury Estate Embrace the pinnacle of Balinese luxury
[more]
IDR 2,590,000,000
Freehold
Introducing the All-New Tropical Oasis in Kedungu! Discover the epitome of modern tropical
[more]
Introducing the All-New Tropical Oasis in Kedungu! Discover the epitome of modern tropical living in these exclusiv
[more]
IDR 3,450,000,000
Leasehold
Experience the epitome of tranquility in the heart of Ubud, Bali with our exclusive Sereni
[more]
Experience the epitome of tranquility in the heart of Ubud, Bali with our exclusive Serenity Villas. Nestled amidst
[more]
IDR 7,500,000,000
Freehold
For sale is a modern cozy villa in a strategic part of Umalas, Kerobokan. This villa is lo
[more]
For sale is a modern cozy villa in a strategic part of Umalas, Kerobokan. This villa is located only 10 minutes fro
[more]
IDR 40,500,000,000
Freehold
Excellent Balinese-style retreat in Goa Gong, nearby Jimbaran. This astonishing retreat wa
[more]
Excellent Balinese-style retreat in Goa Gong, nearby Jimbaran. This astonishing retreat was built in 2008 with no l
[more]
IDR 15,000,000,000
Freehold
Nyambu Luxury villa built in the rice-farming village of Nyambu, Beautifully designed and
[more]
Nyambu Luxury villa built in the rice-farming village of Nyambu, Beautifully designed and built with premium materi
[more]